Hike to Morro da Urca (Pão de Açucar)
QUICK FACTS:
Duration: ~ 30 minutes at a leisurely place, 15 minutes at active pace
Distance: ~ 1.17 km (0.73 miles)
Elevation: 220 m (722 feet) - Morro da Urca; 396 m (1399 feet) - Pão de Açucar
My Equipment: Performance fitness clothing, trainers, iPhone 6 Plus, armband
Other Items: credit card, water
After recounting the story of my hike to Cristo Redentor, my Airbnb host threw out the suggestion that I attempt the same at Pão de Açucar (Sugar Loaf Mountain) and Morro Dois Irmãos (Two Brothers Mountain). The thought of repeating the same feat twice within the remaining days of my trip gave some credence to the "crazy" label frequently being tossed at me.
The next morning, with just about every muscle in my body aching, I began to think about what I'd do in the hours ahead. I was quite intent on doing a "light" workout ("light" because even on these days I end up wandering into beast mode territory) that day; however, something was different. More of the same didn't feel like enough anymore. I was sure it was only a matter of when, rather than if, I would take on the challenge.
After giving myself a couple days to recover, I made the decision to tackle Pão de Açucar, despite near-crippling feelings of lethargy and lingering soreness.
Getting There
Once again it wouldn't be a simple matter of just stepping outside and heading up a mountain. There were 6 km between Morro da Urca and my apartment, and I planned to do it all on foot.
Google's estimate was dead accurate as I made it there in 1 hour 13 minutes walking. Despite there being quicker alternative routes, I found it easiest to walk along Copacabana Beach (Avenida Atlantica) then cut in towards Pão de Açucar.
Morro da Urca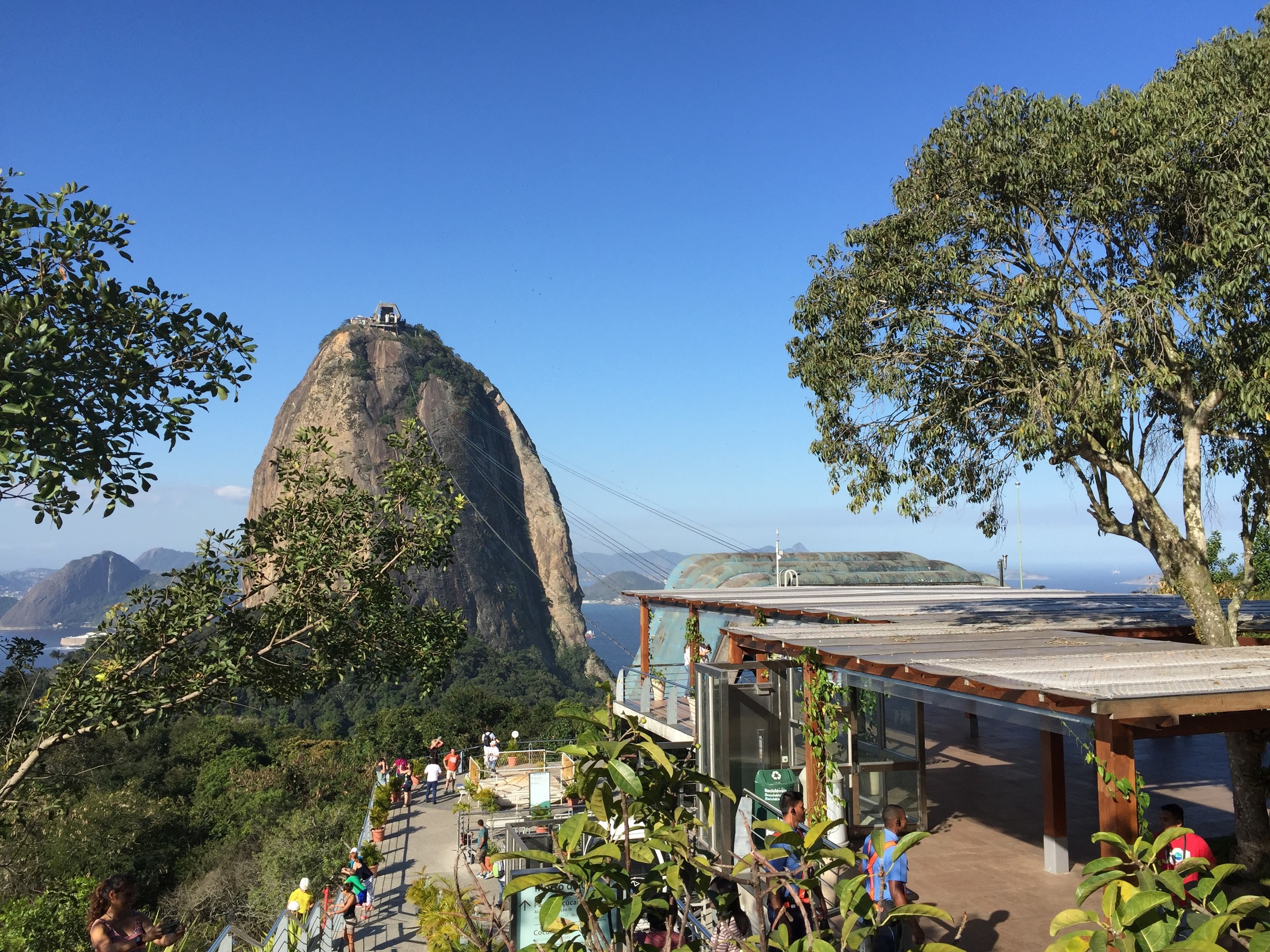 There were some sites suggesting that if you hike Morro da Urca you get a reduced price ticket to Pão de Açucar. That is not the case, at least not at the time of this writing. It still costs the full R$62 to take the cable car from Morro da Urca to Pão de Açucar.
In spite of this, I still wanted to do the hike, so off I went toward the trail.
Much like Cristo Redentor, you could easily be lured into thinking "it's not so bad." The beginning of the trail is a nicely paved path above and along the shore, which soon gives way to the hiking trail.
It felt quite familiar, with a steep gradient, sprawling tree roots everywhere and lots of loose gravel.
The good news is this hike doesn't require the same endurance as Cristo Redentor, though you'll certainly still work up a sweat.
At a brisk walking pace, I made it up to the top in 16 minutes.
Pão de Açucar
Unfortunately, it's not possible to make it to the top of Pão de Açucar without dedicated hiking equipment, so I took the cable car from Morro da Urca to Pão de Açucar and stayed there until sunset—one which turned out to be the most amazing I've ever witnessed
It was the perfect ending to a another fantastic day of challenge and triumph.