Hike to Cristo Redentor: The Fittest Day of My Life
Quick Facts:
Duration: ~2.5 hours at a leisurely place, 1 hour at active pace
Distance: ~2 km (1.13 miles)
Elevation: 710 m (2300 feet)
My Equipment: Performance fitness clothing, trainers, iPhone 6 Plus, armband
Other Items: Cash required, water, sunscreen, bug/mosquito repellant
When I planned my trip to Rio de Janeiro, a visit to Cristo Redentor (Christ the Redeemer) statue was an obvious inclusion on my to-do list. What I wasn't sure about, was how I'd get there.
As a matter of precaution and safety, I adopted a card-only policy for this trip, meaning I'd have zero cash on me.
Buses, the metro and most taxis only accept cash, so any reasonable person would simply go to an ATM and get enough cash to make the trip, but I'm more stubborn than the average mule, so walking seemed to be my only logical option.
I started Googling if it's possible to hike up to the Christ the Redeemer statue. As it turned out, it is!
But there was still the matter of the 5.5 km between my apartment and the beginning of the hiking trail at Parque Lage. If I was going to do it all on foot, it would mean a 1 hour walk to Parque Lage (Google Maps estimate) followed by a 2.5 hour hike to Cristo Redentor, according to online sources.
For whatever reason, 2.5 hours seemed like an outrageous figure to me. This is when the crazy side of me really came to life and I decided to make it a challenge. I wanted to see if I could pull off a one hour walk then complete the hike in less than 2.5 hours and come out the other end alive.
Parque Lage
I set out on my journey using Runtastic to track my progress throughout the day. Google's estimate of a 1 hour 7 minutes walk to the park turned out to be quite accurate as I covered it in 1 hour 10 minutes at a brisk walking pace.
Parque Lage is a gorgeous venue well worth a visit all on its own; however, my mind was entirely focused on the challenge at hand.
After a quick browse of the park, and asking the guard to confirm the directions I found online, I set out on my trek.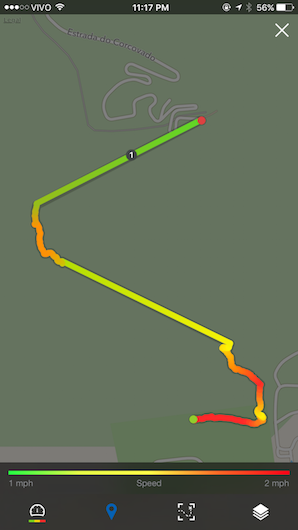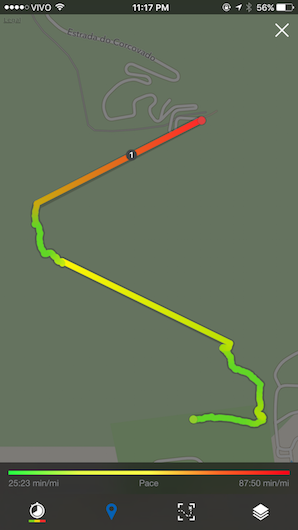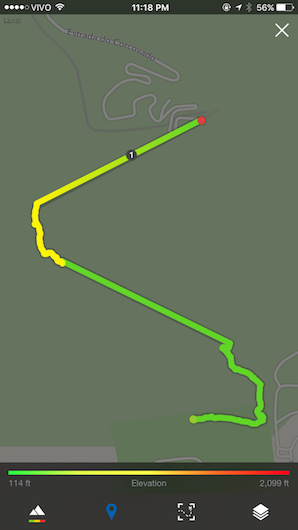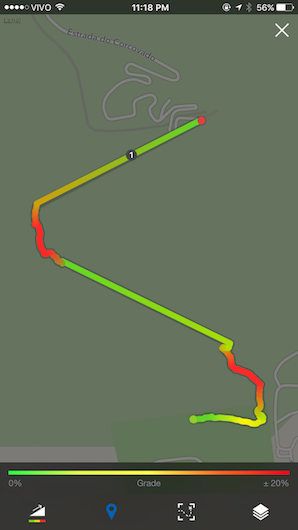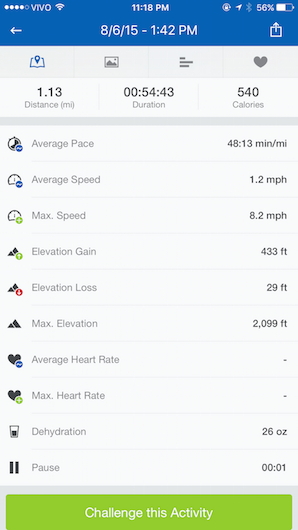 Up, Up and Away!
Just as it was described in reviews, the hike starts with a gentle incline. I was able to maintain a comfortable jogging pace for a few minutes before reality set in. The path gets steep and slippy on occasion. It was kicking my butt and I was loving it!
During the steepest section of the climb, I began catching up to other hikers--who weren't entirely as enthusiastic about the challenge as I was.
The trail meets up to Corcovado road just shy of the entrance to the statue, where it's much gentler terrain.
I ended up making it to the top in 54 minutes (less than half of the commonly quoted time online). You may think I should be proud of myself but I felt like I had some fuel left in the tank and I could have pushed to do it in an even quicker time, so maybe it seems I'll have to come back and do it again some day.
An Unforgettable Triumph
A note to fellow card-lovers: only cash is accepted at the entrance to Cristo Redentor. I was fortunate that two New Yorkers I met on the way up saved the day by covering my R$11 entry fee. In a world where there's only ever bad news in circulation, it was great to be reminded there are genuinely kind people out there.
I spent about half an hour at the statue, catching my breath and basking in the splendor of being at one the world's great wonders, then it was time to make my way back down.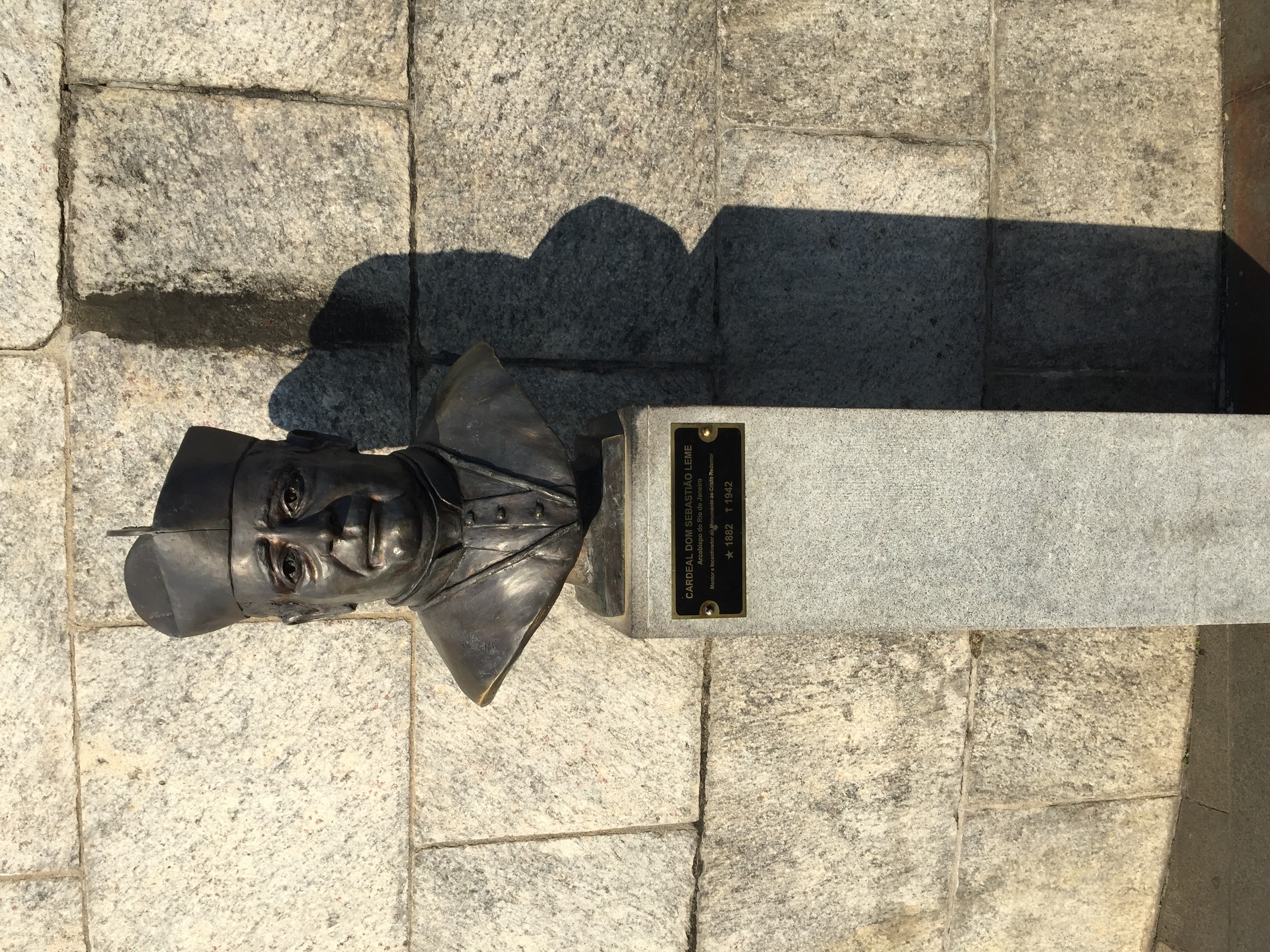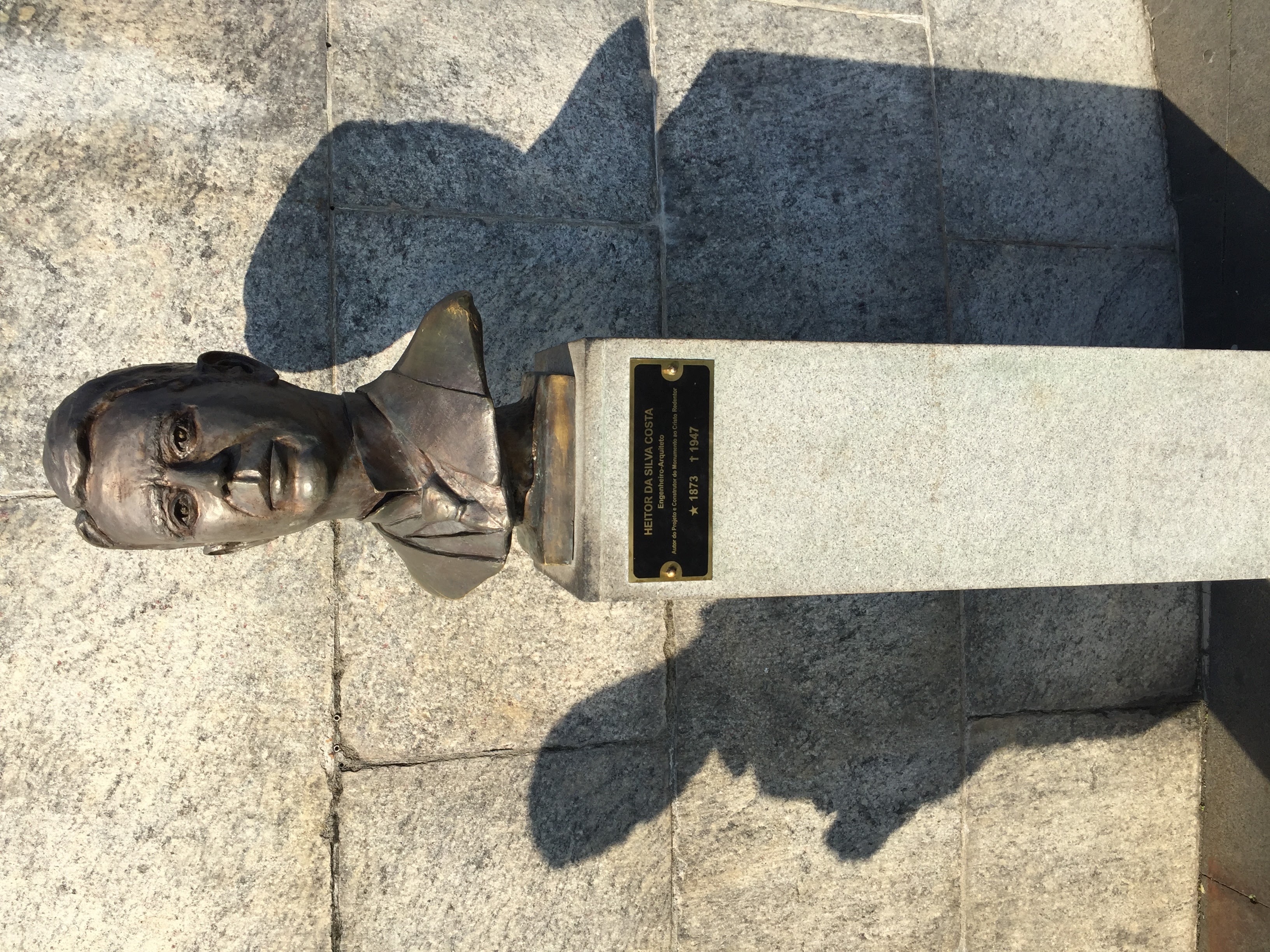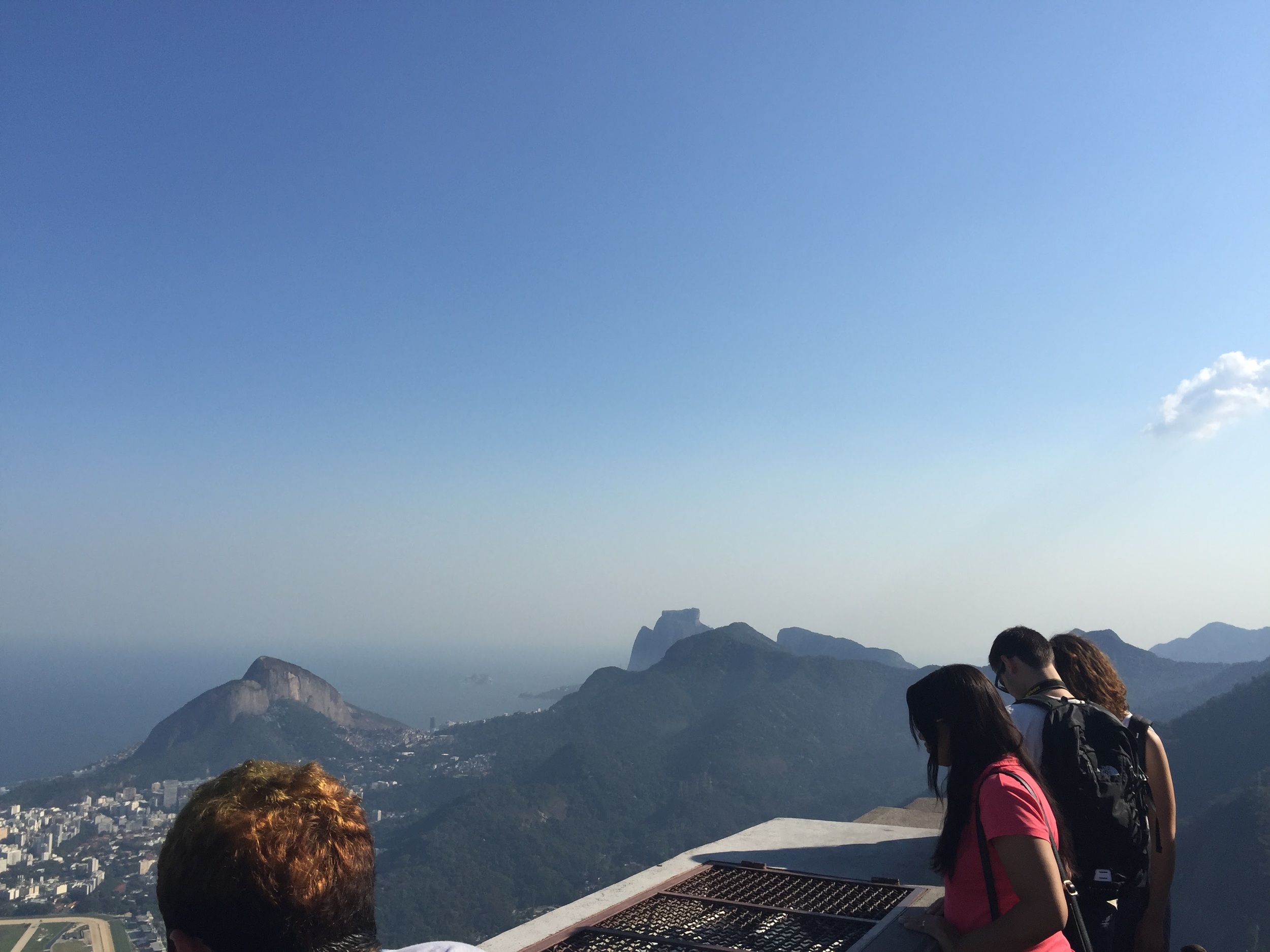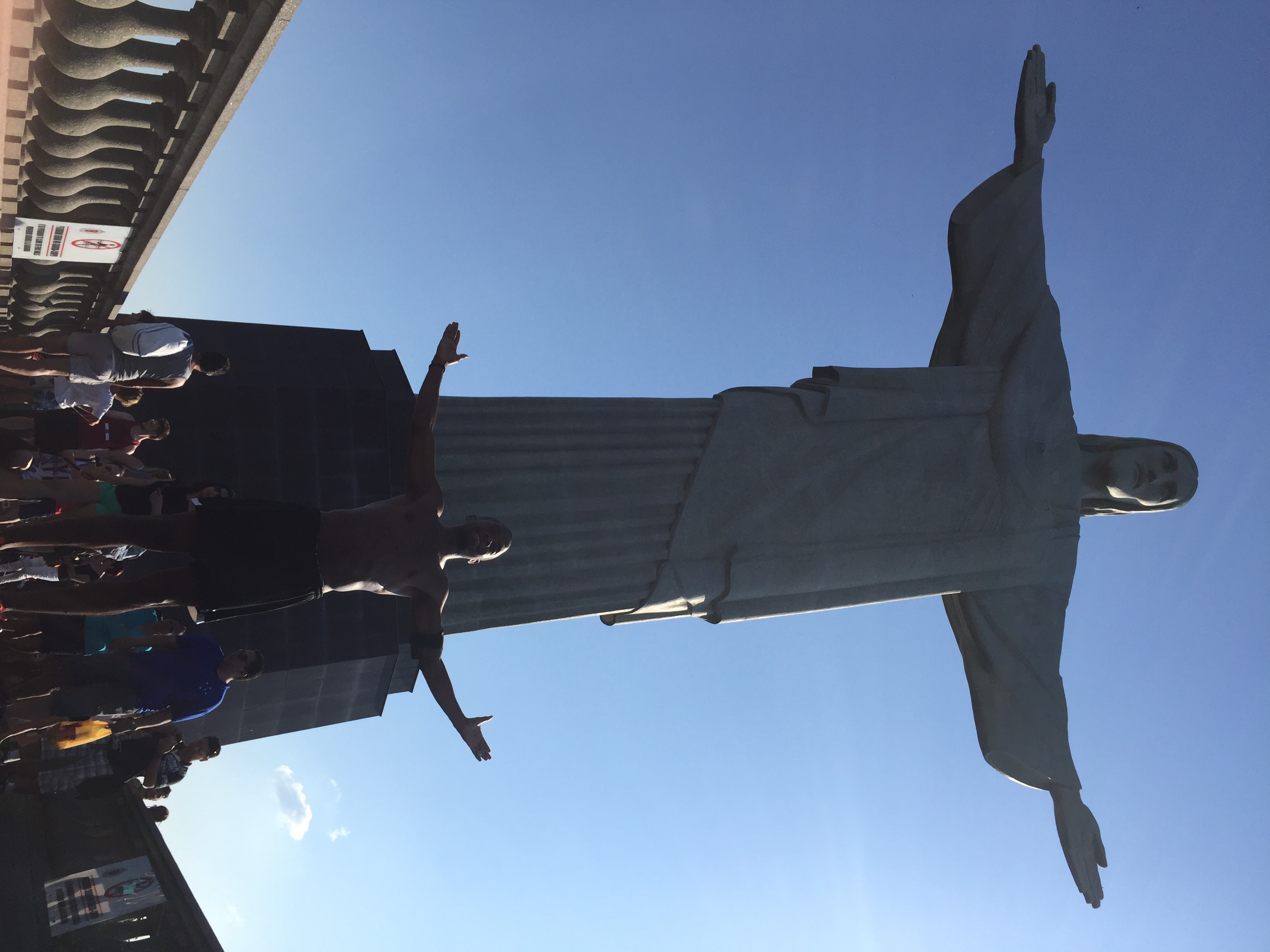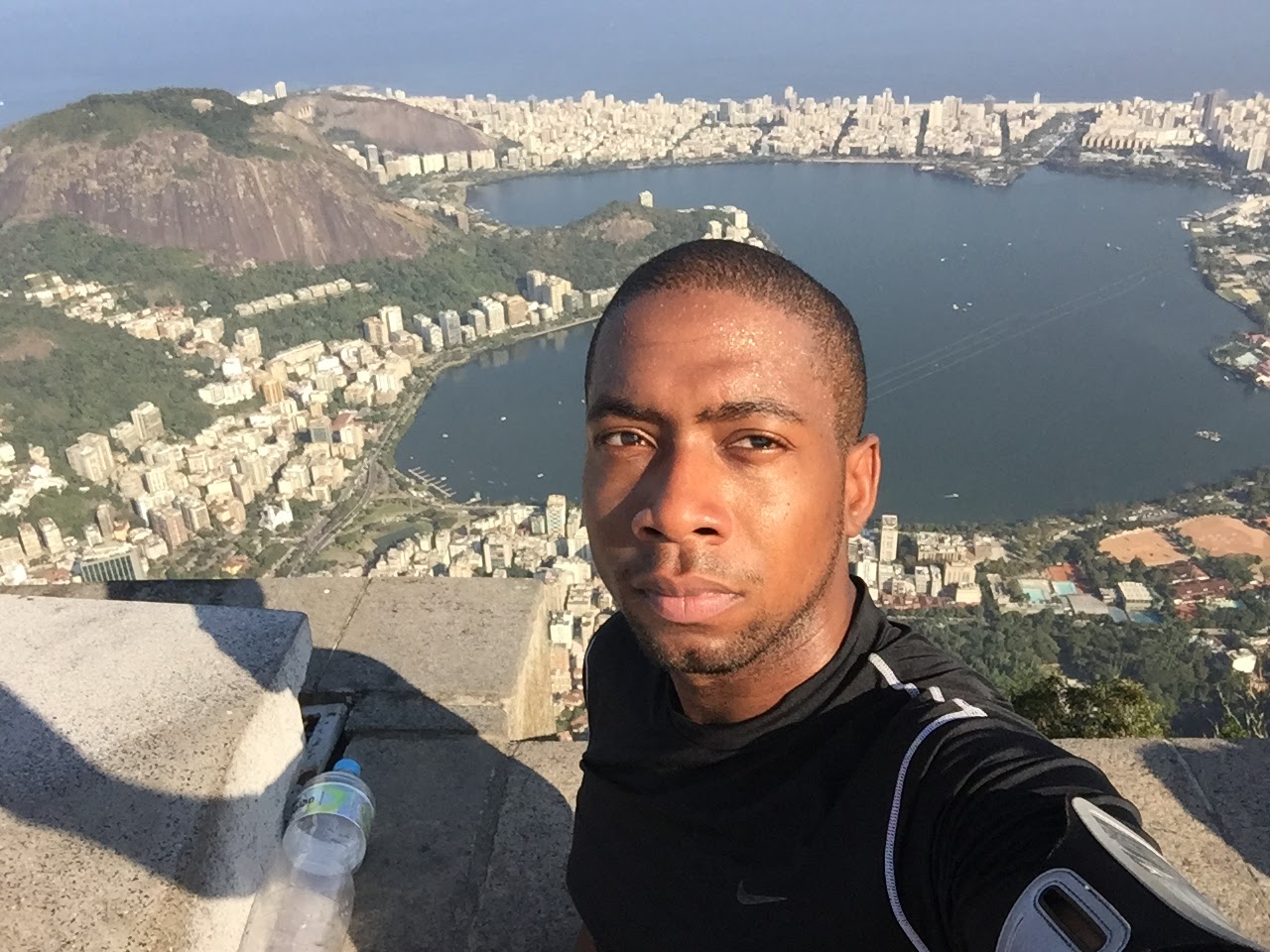 An interesting point to note is that all the hike reviews I've seen online only describe what it's like going up; they never mention going back down. Whether they take the shuttle down or actually do the hike again is unknown to me but, being set on proving a point, I wanted to see how quickly I could do the down leg as well.
To the daredevils out there who read this and would like to attempt it:
RUNNING DOWN IS VERY DANGEROUS!
If you have bad coordination and/or bad knees, I recommend sitting this one out. I almost face-planted and almost busted my rear end more than a couple times due to loose gravel and sprawling tree roots. I was fortunate to escape unscathed.
Pretty obvious stuff you might think but I'm making sure you've had your warning.
Theoretically, going down is easier but if you're going all out like I was you're definitely going to work up a sweat regardless.
I clocked in at a cozy 31 minutes on my return voyage and I felt pretty darn proud of myself about this one.
No Rest For the Wary
You'd think the madness would end there but when I realized that sunset was approaching, I wanted to make it back to the Pedra Aproador to be among fellow sunset lovers, and to continue the evening ritual I started since the day I arrived in Rio. The only problem was it was a 1 hour walk away and the would set in about half that time.
If you've picked up on just how crazy I am then you've probably guessed it already.
I started running again. At this point there was nothing to lose as the worst of the day was behind me. Unfortunately, I couldn't track myself on this run because my phone's battery was drained at this point.
As fate would have it, I arrived just in time to see the sun sink below the mountaintops. It was a fascinating end to an unforgettable day.
It'd be nice to return someday to take on this hike with other folks as crazy as I am. For now though, I'm mending my relationship with my legs after what I've put them through.